Vegas Strong Motorcycle Run of Community, Honor & Strength
Vegas Strong Motorcycle Run of Community, Honor & Strength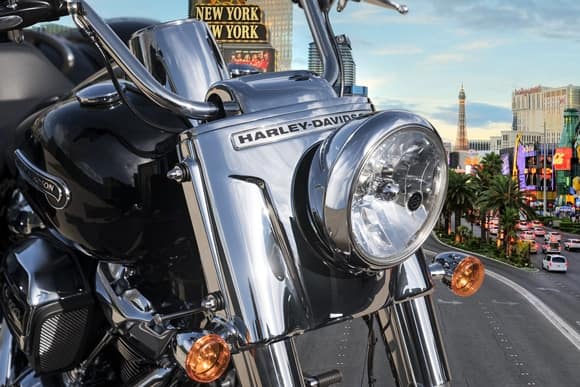 Love to ride? Want to give back to the local community? Join Las Vegas Harley-Davidson for the Route 91 Memorial Ride on Saturday, September 29, 2018. This memorial run takes you down the Las Vegas Strip and benefits two vital Southern Nevada community organizations: the Injured Police Officers Fund and the Firefighters of Southern Nevada Burn Foundation.
Presented by Las Vegas, Henderson and Red Rock Harley-Davidson, the $58 registration fee for this once-in-a-lifetime event includes:
A chance to win a new 2019 Harley-Davidson Sportster
Raffle ticket for all kinds of prizes
A Vegas Strong pin, bandana, t-shirt, and poker chip
A ticket for food after the run
…and much more!
Come out and do what you love while supporting those who serve and protect us every day. Proceeds also support programs that help victims and their families who have suffered trauma due to fires and other catastrophic events.
Date: Saturday, September 29, 2018
Time: 9:00 AM – 3:00 PM, PDT
Location: 5191 Las Vegas Blvd South, Las Vegas, NV 89119
Cost: $58.00
Registration will take place from 7:00 AM – 9:00 AM. Early registration is also available.
The After-Party
All attendees are invited to the after-party where they can enjoy beer, food and the eclectic sounds of the Elvis Monroe Band.
About the Injured Police Officers Fund
The mission of the IPOF is to provide support and reduce the financial burden of police officers and their families in the event of a line-of-duty injury or death. The Injured Police Officers Fund also works with other nonprofit community organizations, including friends of Metro K9.
About the Firefighters of Southern Nevada Burn Foundation
The Firefighters of Southern Nevada Burn Foundation is a nonprofit organization of active fire department personnel who provide support to victims of fires and catastrophic events. They help burn victims and their families, and the Burn Survivor Initiative helps children receive counseling and attend school reintegration programs, burn camps and more. The Foundation also collects toys for underprivileged children throughout Southern Nevada and has given thousands of toys to kids in need during the holidays. They provide fire and safety education and are committed to raising awareness to prevent injury and save lives.
Don't miss the Harley-Davidson event of the season. There's no better way to support your community while doing what you love. Contact us today at 888-218-0744 for more information.
Dealership Info

Phone Numbers:

Sales Hours:

Mon - Sat

9:00 AM - 6:00 PM




Sun

10:00 AM - 5:00 PM




Service Hours:

Mon - Sat

9:00 AM - 6:00 PM




Sun

10:00 AM - 5:00 PM




Parts Hours:

Mon - Sat

9:00 AM - 6:00 PM




Sun

10:00 AM - 5:00 PM