Stop into Las Vegas Harley-Davidson for the Women-only Harley Rider Course This November
Sign Up for the Women-only Harley Rider Course at Las Vegas Harley-Davidson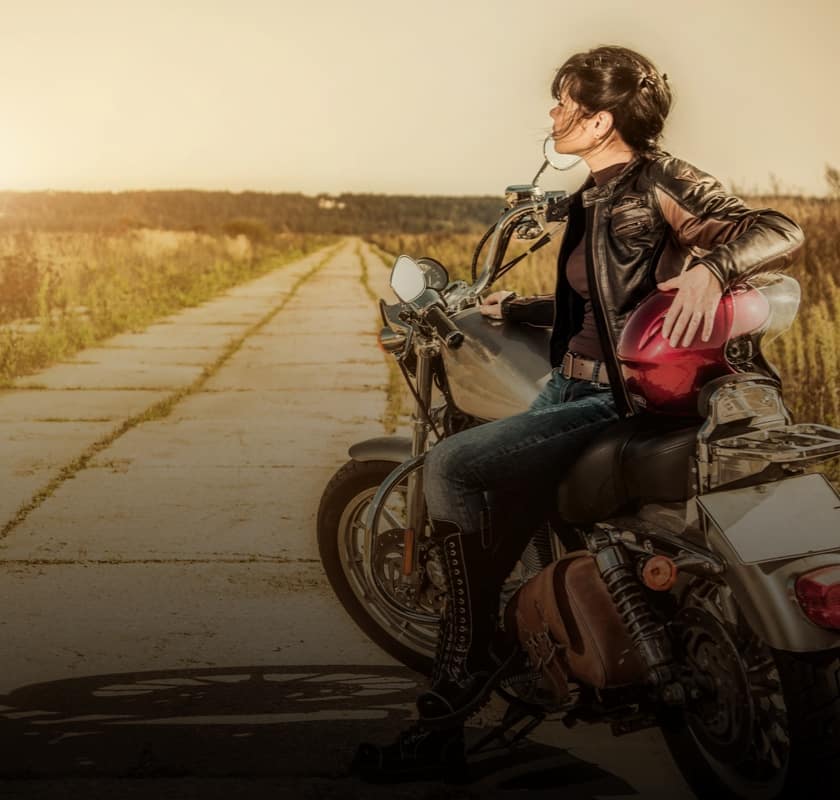 Move over, men! The women of the open road are rolling through and there's no chance the Las Vegas heat is slowing them down. From November 1st through 3rd, Las Vegas Harley-Davidson is pleased to offer a Women-only Harley Rider Course at our showroom on the Vegas Strip. We're opening up our doors to new and experienced riders who want to sharpen their skills and learn how to ride safer no matter where the road takes them.
Women-only Harley Rider Course at Las Vegas Harley-Davidson
Our women's only Harley rider course will give you your first taste of life behind the bars of the world's most iconic motorcycle. Courses will be held at the following dates and times:
Friday, Nov 1st, 2019: 5:30 PM — 9:00 PM

Saturday, Nov 2nd, 2019: 6:00 AM — 4:00 PM

Sunday, Nov 3rd, 2019: 6:00 AM — 4:00 PM
Join our Riding Academy and learn from the pros everything you need to know about getting started on the bike:
In-class sessions teach you the fundamentals while on-range instruction from the Motorcycle Safety Foundation handbook will get your ready to roll.

Our Harley-Davidson-certified coaches will answer all of your questions and give you valuable tips gained from years on the road.

You'll learn how to ride the right way, from safe acceleration and braking to turning, maneuvering and shifting in style.

We'll teach you how to control skidding and navigate unexpected road obstacles.
Upon completion of our new rider's course, you'll earn a Motorcycle Safety Foundation Basic Rider Course Completion Card, which may allow you to skip the riding section on your state's riding exam and may even get you a discount on your insurance. When you're ready, you can even sign up for our skilled rider course to take your training to the next level.
Sign up for our Women-only Harley Rider Course today and own the open road the way you've always wanted to!
Dealership Info

Phone Numbers:

Sales Hours:

Mon - Sat

9:00 AM - 6:00 PM




Sun

10:00 AM - 5:00 PM




Service Hours:

Mon - Sat

9:00 AM - 6:00 PM




Sun

10:00 AM - 5:00 PM




Parts Hours:

Mon - Sat

9:00 AM - 6:00 PM




Sun

10:00 AM - 5:00 PM