Idyllic Locations for a Summer Motorcycle Road Trip
Last-Minute Summer Road Trips to Take on Your Motorcycle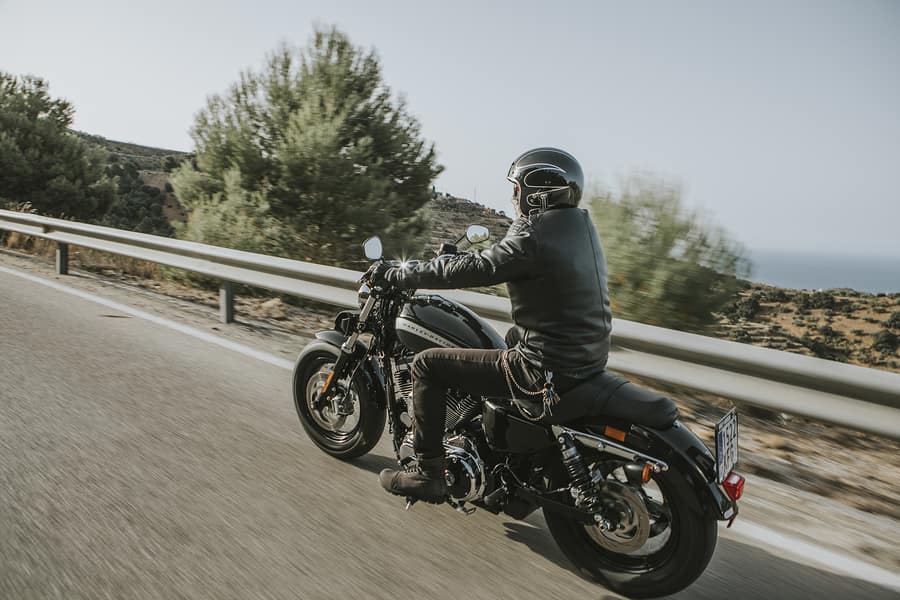 Summertime and a Harley-Davidson motorcycle is a great combo for a summer road trip. Enjoy the breeze at your back and the sunshine on your face as you cruise down the road. Here are a few of the best places for a last-minute road trip this summer:
1. The Red Rock Loop
The Red Rock Loop includes the Red Rock Canyon National Conservation Area and Spring Mountain Ranch State Park. The loop is a beautiful road trip itinerary for a sunny summer day. The conservation has hiking, cycling and trekking trails on the various rock formations, with a 13-mile road of loops, twists and turns that motorcyclists can enjoy. You'll find plenty of shade throughout the canyon as you ride between enormous rock formations.
Spring Mountain Ranch is down the road from Red Rock Canyon, and the area has an oasis of natural springs. You can enjoy Super Summer Theatre and other cultural events, as well as a tour through the ranch house.
2. Hoover Dam and Mike O'Callaghan-Pat Tillman Memorial Bridge
One of the most iconic landmarks in Las Vegas, Hoover Dam is roughly a 45-minute drive from the city. The dam is a beauty to behold and a tour of the power plant 530 feet below is available as well. After the tour, visit the Mike O'Callaghan-Pat Tillman Memorial Bridge, which has a view of the Colorado River in the Grand Canyon below. Both the dam and bridge entrance have affordable motorcycle parking.
3. Zion National Park
A road trip through Zion National Park in Utah includes a scenic, 54-mile highway route to the Mt. Carmel junction. The park has beautiful areas like Bryce Canyon, Lake Powell and more. You can rest at Zion Lodge or Zion Ponderosa Ranch Resort. Alternatively, there are campsites for nature lovers.
Riders need to stay hydrated during the road trip, so plan to make pit stops along the way to rest and drink water. Dress in long-sleeved shirts and gloves to prevent direct contact with sunlight and reduce water loss. Las Vegas Harley-Davidson offers cooling gear, designed with HyperKewl™ technology to keep you from overheating on the road.
You may want to take a refresher course in riding motorcycles with the Harley-Davidson Riding Academy. The roads have various twists and turns that require expert navigation. It is essential to complete a road trip safely without any incidents or accidents.
Dealership Info

Phone Numbers:

Sales Hours:

Mon - Sat

9:00 AM - 6:00 PM




Sun

10:00 AM - 5:00 PM




Service Hours:

Mon - Sat

9:00 AM - 6:00 PM




Sun

10:00 AM - 5:00 PM




Parts Hours:

Mon - Sat

9:00 AM - 6:00 PM




Sun

10:00 AM - 5:00 PM