Follow These Steps to Ensure a Safe Motorcycle Ride of Unpredictable Roads
Keys to Riding Slowly and Safely on Difficult Terrain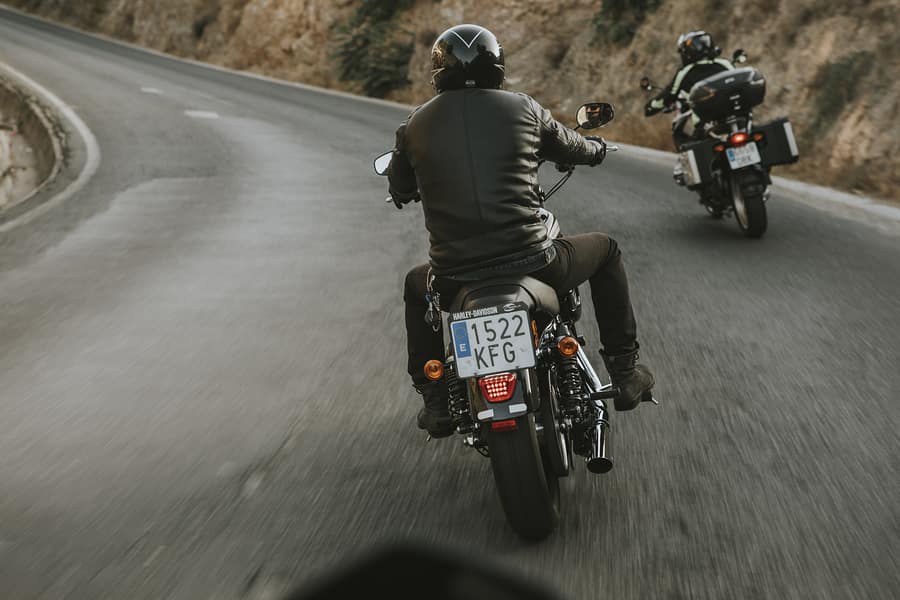 Motorcycle riding is an art that takes time to master, especially cornering and maneuvering in tight spaces. Tricky terrain may include a slippery surface, strong winds, steep hills, debris, or unlevel surfaces. Riding on uneven terrain requires a balance between speed and power for a smooth ride. There are a few essential tips that can assist you in navigating challenging roads easier.
6 Steps to a Smooth Ride on Difficult Terrain
Move-in a Straight Line

When you find yourself on uneven or steep terrain, try to ride in a straight line. Focus your eyes on the road ahead of you and not on the front wheel. Applying minimal rear brakes will balance the speed.

Practice Slow Speeds

At a slow pace, there isn't enough inertia to align your body with the direction of the bike. Before you set out for a road trip, practice aligning your body with the bike while riding slowly. This will keep your center of gravity low to avoid unintentional turning.

Take Lessons

You can enroll in a riding school to hone your skills in riding under unpredictable circumstances. The Harley-Davidson Riding Academy offers advanced classes for riders who want to learn maneuvering tactics. You can learn when to use your front or back brakes, how to move in tight spots and how to position your body to avoid turning over.

Keep Your Body in the Right Position

When riding on unpredictable roads, the ideal positioning is to lower your body towards the bike, keeping your elbows in and avoiding sudden movements. Abrupt movement during a slow pace can cause the bike to turn.

Use Your Brakes to Increase Friction

Slightly breaking can increase the grip of your tires on the road. However, braking should be done sparingly on slippery ground. Braking too hard on ice or other sleek surfaces can cause your tires to lock and the bike to skid.

Keep a Safe Distance from Other Vehicles

Maintaining distance between you and other motorists gives you sufficient time to react to unexpected events safely, such as needing to stop quickly or maneuver around an obstacle.
To learn more about how to handle tough terrain, find a Skilled Rider Course near you, or contact us at 888-218-0744 for more information.
Dealership Info

Phone Numbers:

Sales Hours:

Mon - Sat

9:00 AM - 6:00 PM




Sun

10:00 AM - 5:00 PM




Service Hours:

Mon - Sat

9:00 AM - 6:00 PM




Sun

10:00 AM - 5:00 PM




Parts Hours:

Mon - Sat

9:00 AM - 6:00 PM




Sun

10:00 AM - 5:00 PM