Spartan U.S. Names Harley-Davidson Their Official Motorcycle
Harley-Davidson Joins Forces with Spartan U.S.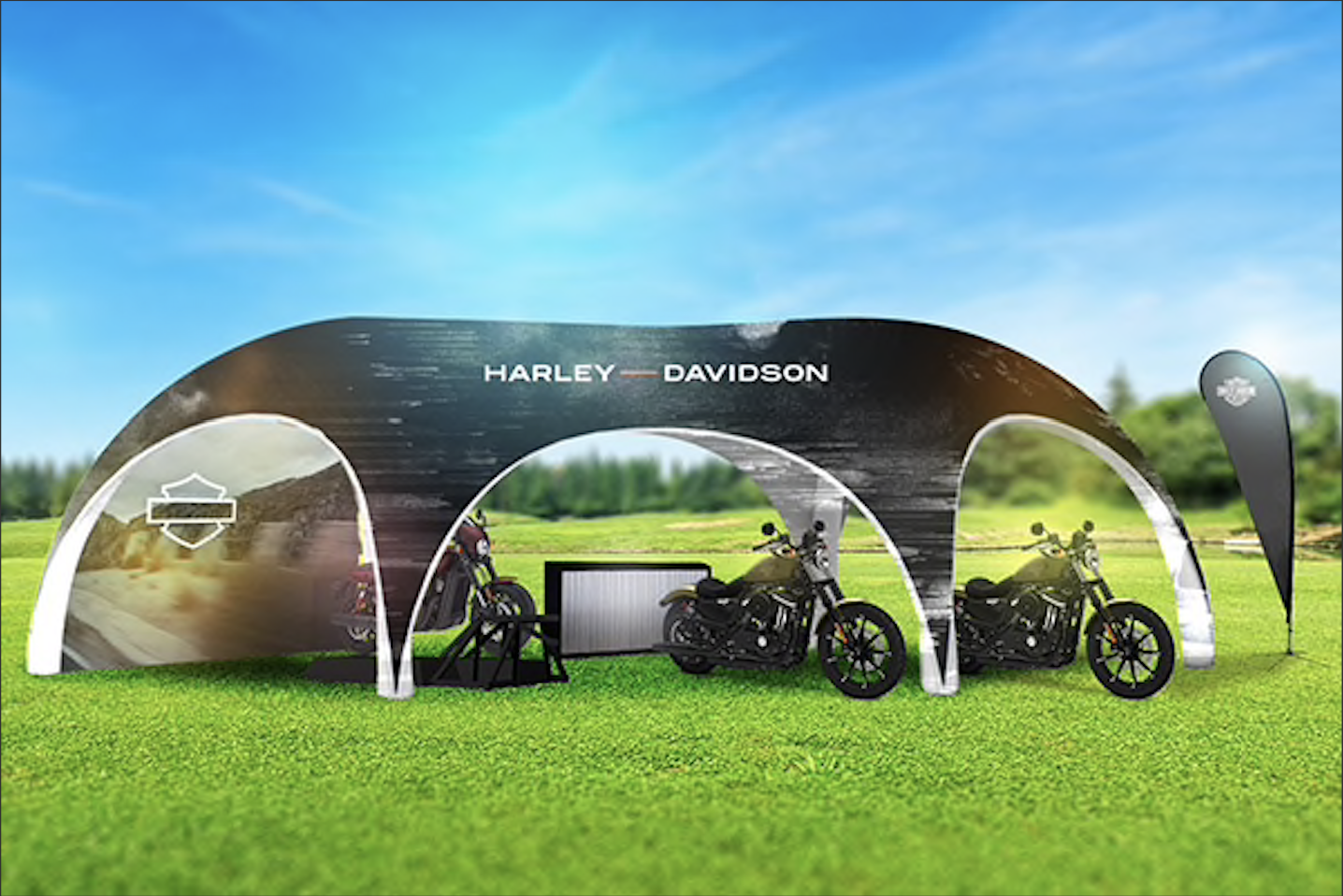 We are humbled to announce that Spartan U.S. has recently named Harley-Davidson as their official motorcycle. Spartan — the fastest growing participant sport across the globe — embodies many of the traits that have defined the H-D brand for over a century. Together, Harley-Davidson and Spartan U.S. hope to inspire men and women from all walks of life to continue pushing forward through any terrain, no matter what the road throws at them.
Spartan U.S. — More than Just a Race
There are races, and then there are Spartan races. Gone are the days of laps around the track or sprints down the street. Spartan challenges people of all backgrounds to complete the world's best obstacle race, surrounded by their family and friends. The Spartan Code is to become the person you want to be, and there's no better way to show what you're made of than by pushing your boundaries and achieving greatness beyond what you ever thought was possible.
Spartan is focused on helping over 100 million people change their lives for the better. With over 8 million already on the right side of the finish line, this catalyst for total transformation is well on its way to achieving this goal. Is there a Spartan within you? Sign up for a Spartan race and find out!
Harley-Davidson & Spartan U.S.
Community, adventure and individual transformation — whether you're a Spartan, a Harley-Davidson rider or both, you'll instantly see the parallels between Harley riding and Spartan racing. Harley-Davidson will be featured throughout Spartan obstacle courses, and many events will allow racers to feel what it's like to ride a Harley motorcycle at our on-site JUMPSTART experiences. Racers can even win a Harley-Davidson Riding Academy pass at participating events.
Ride or run, it doesn't matter how you take on the open road as long as you conquer it. We rev our engines in full support of every Spartan racer and believe that greatness is always on your horizon. Stop by Las Vegas Harley-Davidson today to experience JUMPSTART today and test ride one of our Harleys.
Dealership Info

Phone Numbers:

Sales Hours:

Mon - Sat

9:00 AM - 6:00 PM




Sun

10:00 AM - 5:00 PM




Service Hours:

Mon - Sat

9:00 AM - 6:00 PM




Sun

10:00 AM - 5:00 PM




Parts Hours:

Mon - Sat

9:00 AM - 6:00 PM




Sun

10:00 AM - 5:00 PM